Limited Edition | Mocaccino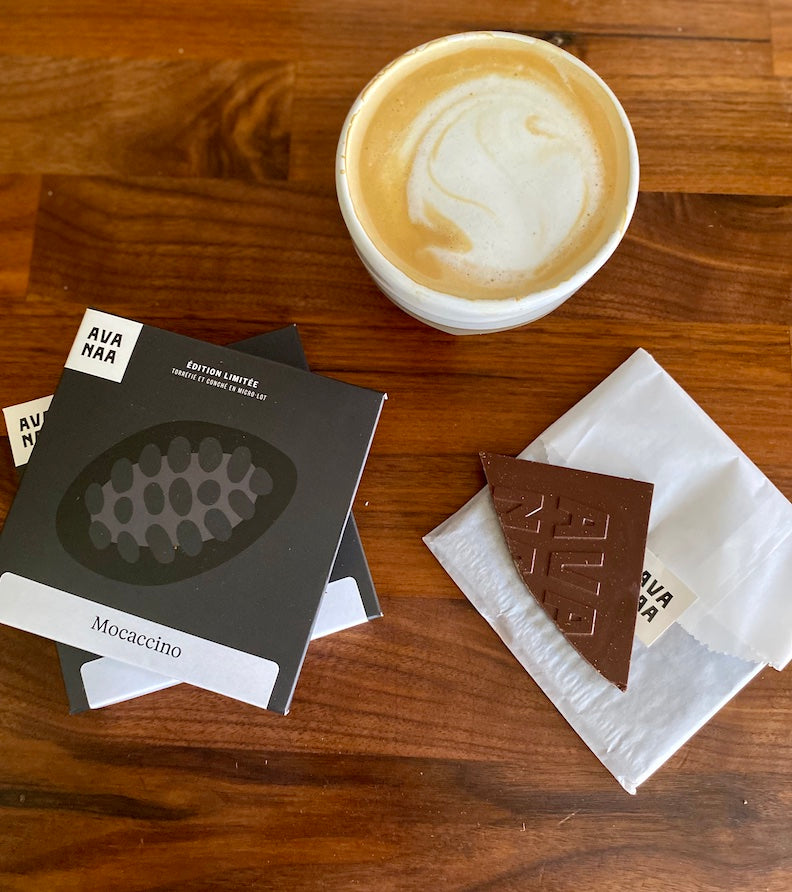 Limited Edition | Mocaccino
What could be better than a milk chocolate and coffee?
We worked magic in our melangeurs by grinding the cocoa and coffee together for a creamy texture and a super indulgent taste. You will taste the caramelized and creamy side of milk while having a deep coffee taste.
For our chocolate we use our Kallari beans (Ecuador) and for the coffee, we work with Le Brûloir, a micro-roaster located in Montreal, which we love; they prepared their tasty espresso blend for us for this marriage of unique flavors.
Taste our delicious Mocaccino 60% chocolate bar (milk chocolate + coffee), it's an immense pleasure in the mouth!
Cacao beans, organic sugar, cacao butter, coffee, milk powder
Coffee, chocolate, caramel
Made from A to Z in Montreal | Weight: 60g
Precious cocoas
We obviously seek to find the best cocoas in the world... but also to partner with farmers who fight to preserve the incredible biodiversity of the tropics.
From bean to tablet
Every cocoa bean that enters our factory is sorted by hand, roasted in micro-batches and ground under granite stones for days.
Our chocolate revolution
Ethical cocoas.
Local transformation.
Ecological approach.
Epic chocolates!