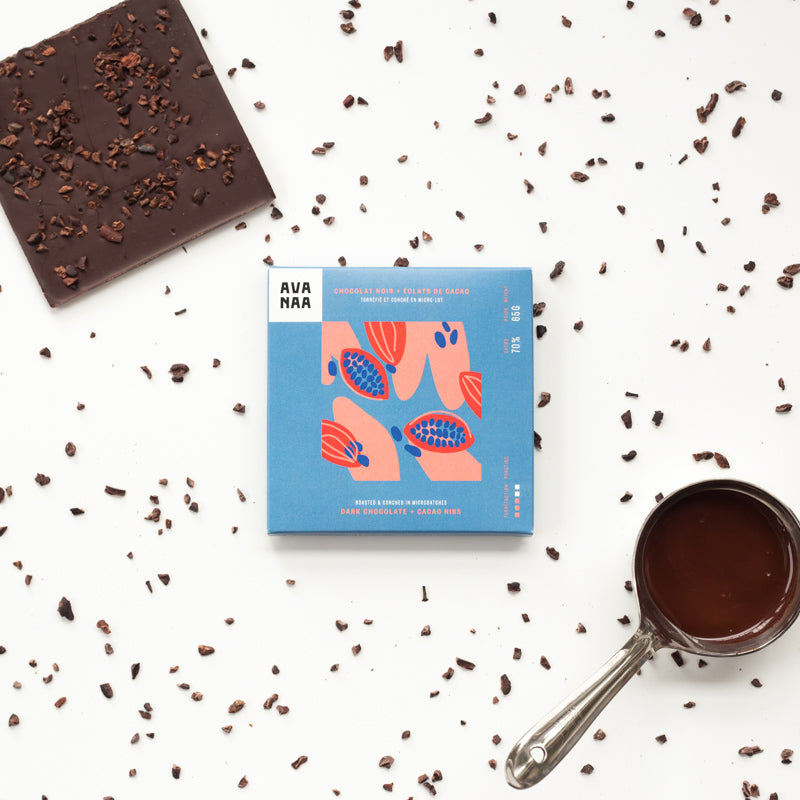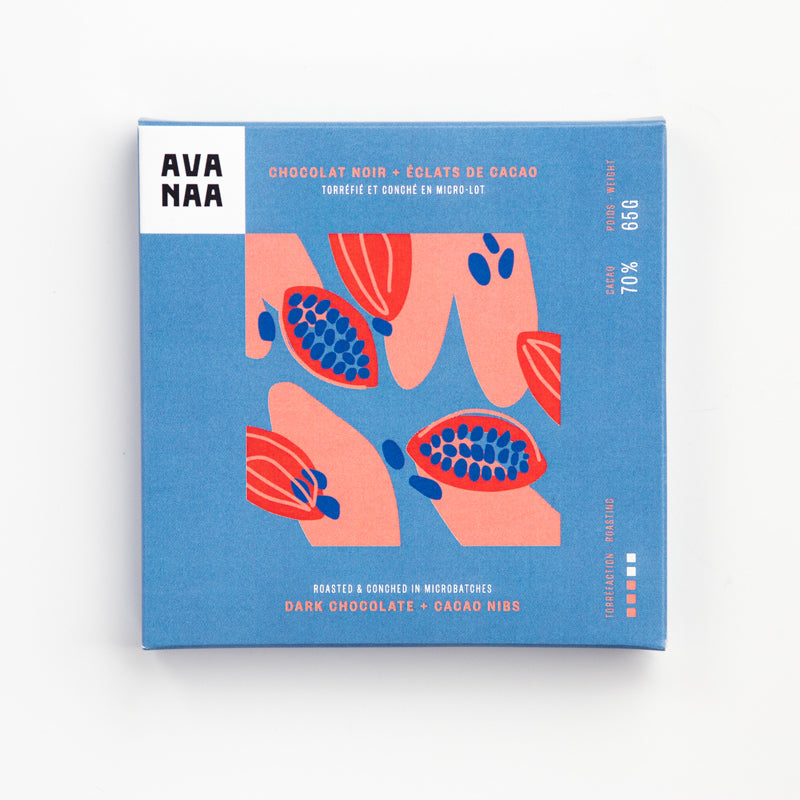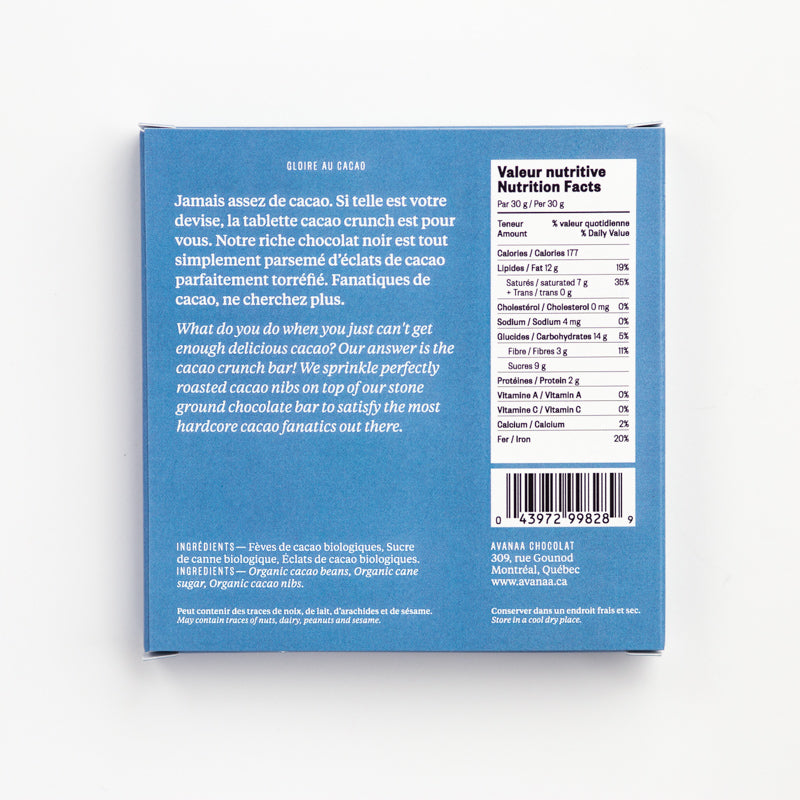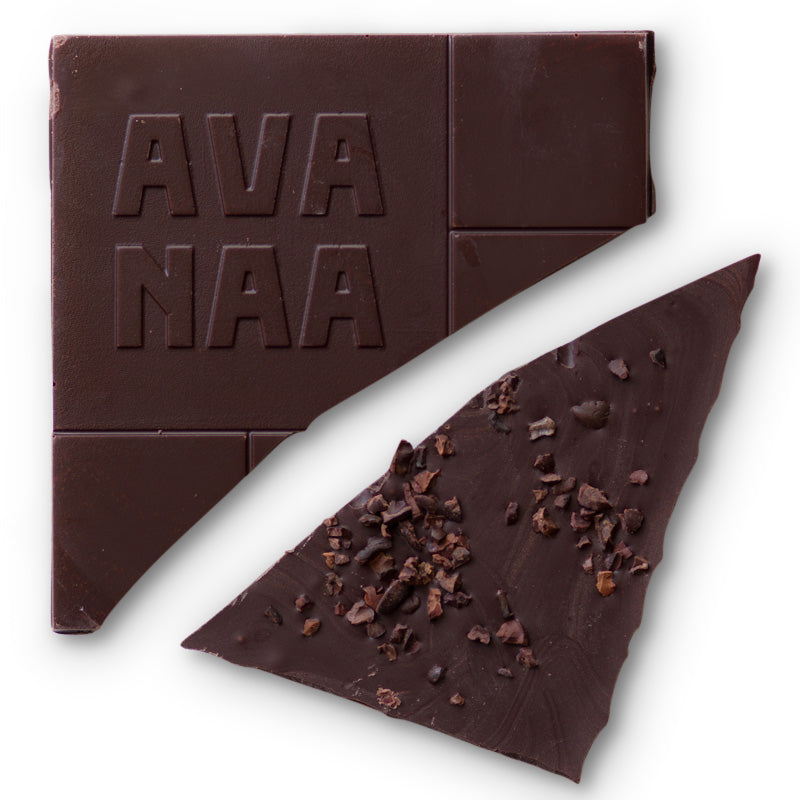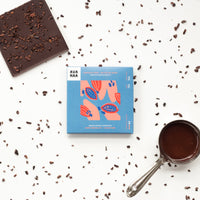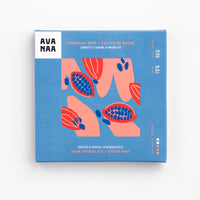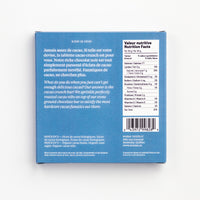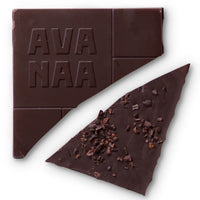 70% dark chocolate bar sprinkled with crunchy cacao nibs.
What do you do when you just can't get enough delicious cacao? Our answer is the cacao crunch bar! We sprinkle perfectly roasted cacao nibs on top of our stone ground chocolate bar to satisfy the most hardcore cacao fanatics out there.

Organic cacao, organic cane sugar, organic cacao nibs
Precious cocoas
We obviously seek to find the best cocoas in the world... but also to partner with farmers who fight to preserve the incredible biodiversity of the tropics.
From bean to tablet
Every cocoa bean that enters our factory is sorted by hand, roasted in micro-batches and ground under granite stones for days.
Our chocolate revolution
Ethical cocoas.
Local transformation.
Ecological approach.
Epic chocolates!