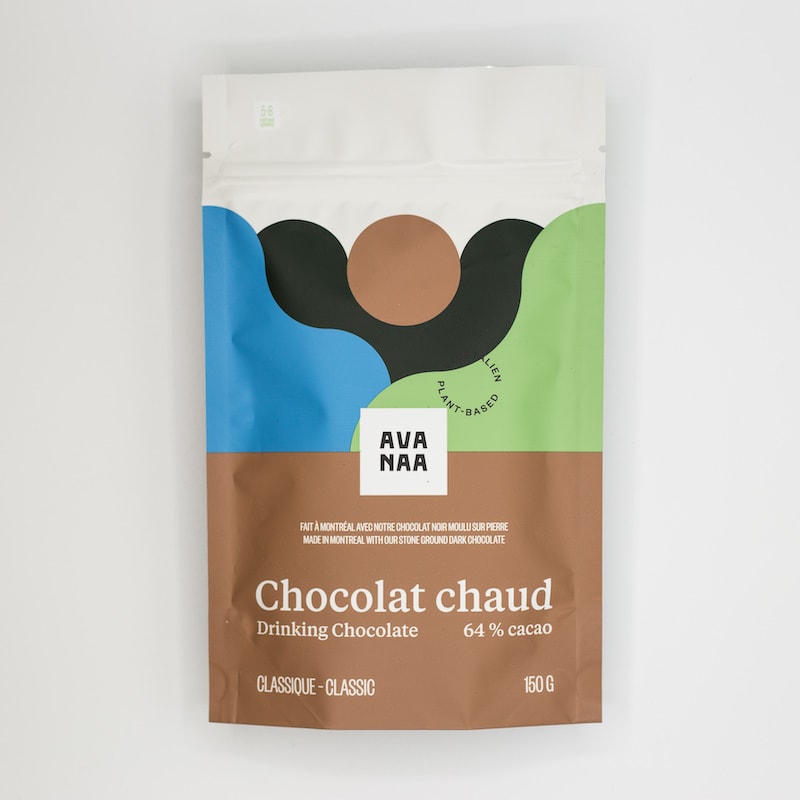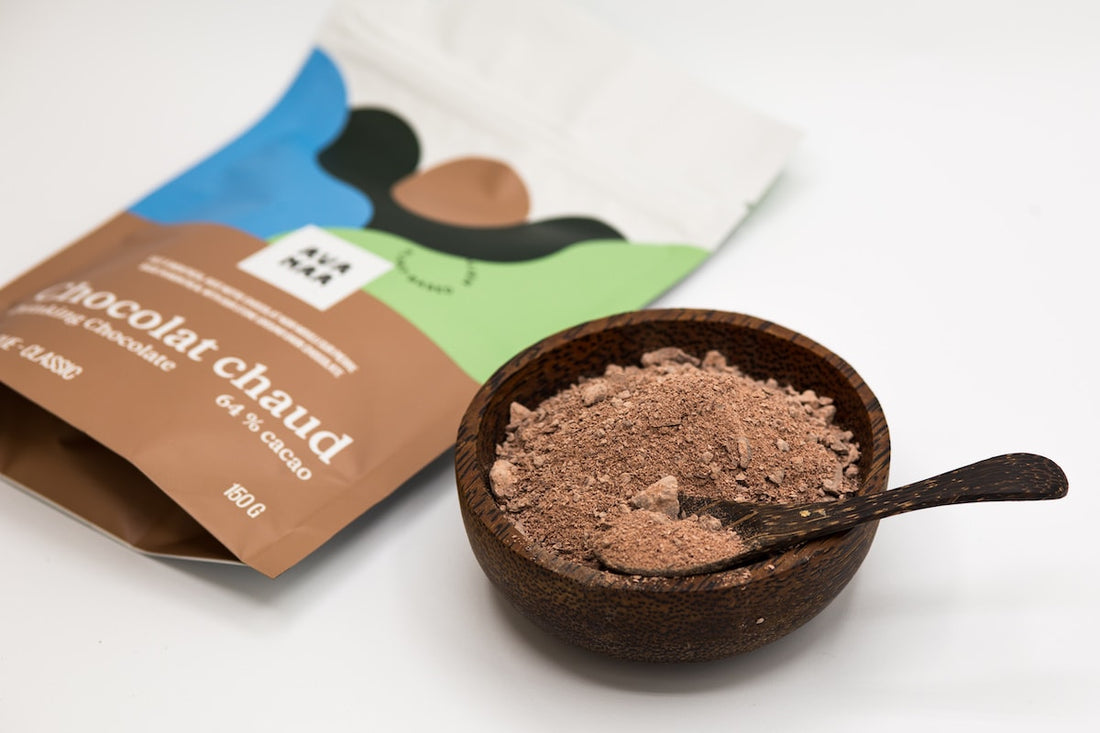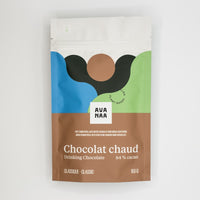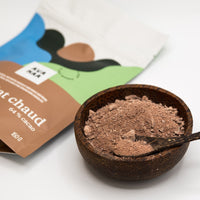 What's more comforting than a hot chocolate?
We crafted for you THE ultimate drinking chocolate, one that will bring you back to your childhood. Mixing our handmade bean-to-bar dark chocolate with a touch of nostalgia is our secret recipe for a deeply decadent and smooth cup. Surprise your palate with this rich and intense journey of flavour.
Our drinking chocolate allows you to make homemade drinking chocolates when you want, in less than two minutes. Our mixture is actually stone grounded chocolate that you add to a cup of hot milk (especially oatmilk).
This recipe was born from our homemade recipe that we offer in our Villeray workshop. Our customers asked us to make them a memorable drinking chocolate mix like the one we serve them daily. Enjoy the smoothness of our chocolate in addition to the deep aromas of fruits, caramel and nuts in your cup.
DRINKING CHOCOLATE DIRECTIONS
100ml oat milk preferably or any other type

50ml water

3 tbsp (30g) chocolate mix for an intense drink or 2 for a more delicate drink.
Step 1 : Warm up milk, water and chocolate together.
Step 2 : Whisk vigorously until it gets even and a nice foam on the top appears (can be done with a frother, a whisk, or even shaking in a closed jar)
Step 3 : Add sugar if needed and enjoy.
*It is important to allow time for the chocolate to melt completely for a decadent result.


Cacao beans, organic cane sugar, cacao powder and salt
Made from A to Z in Montreal | Weight: 150g
Precious cocoas
We obviously seek to find the best cocoas in the world... but also to partner with farmers who fight to preserve the incredible biodiversity of the tropics.
From bean to tablet
Every cocoa bean that enters our factory is sorted by hand, roasted in micro-batches and ground under granite stones for days.
Our chocolate revolution
Ethical cocoas.
Local transformation.
Ecological approach.
Epic chocolates!