Hot chocolate -Trio Ultime (x3)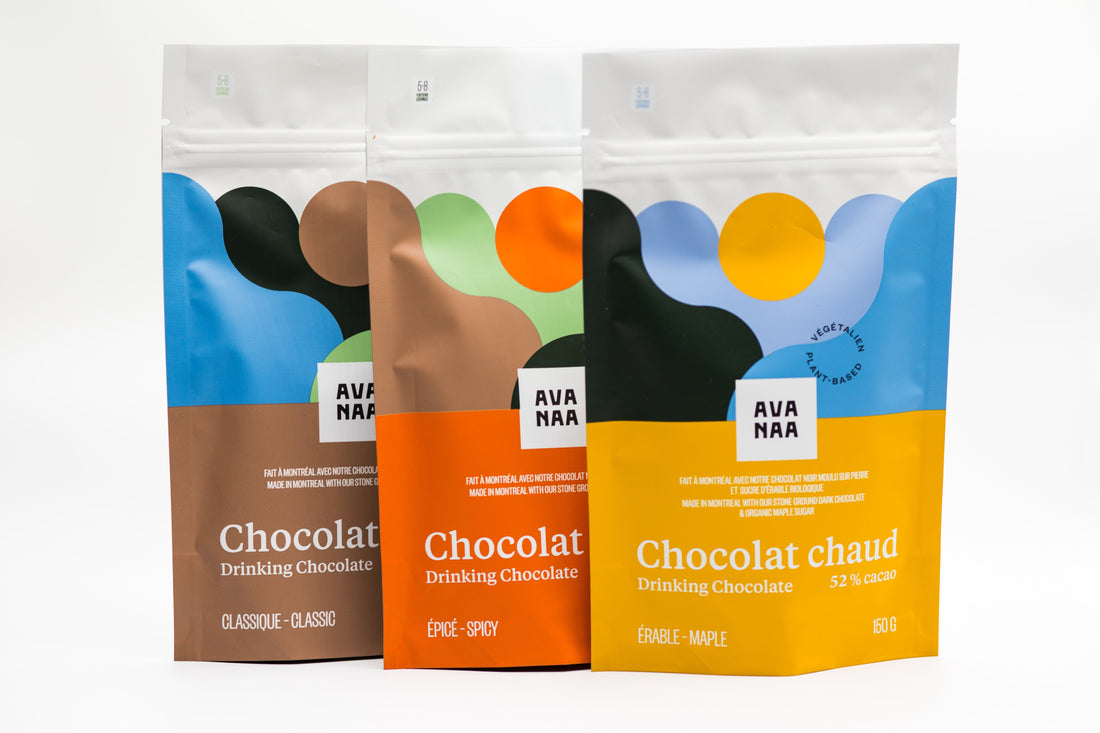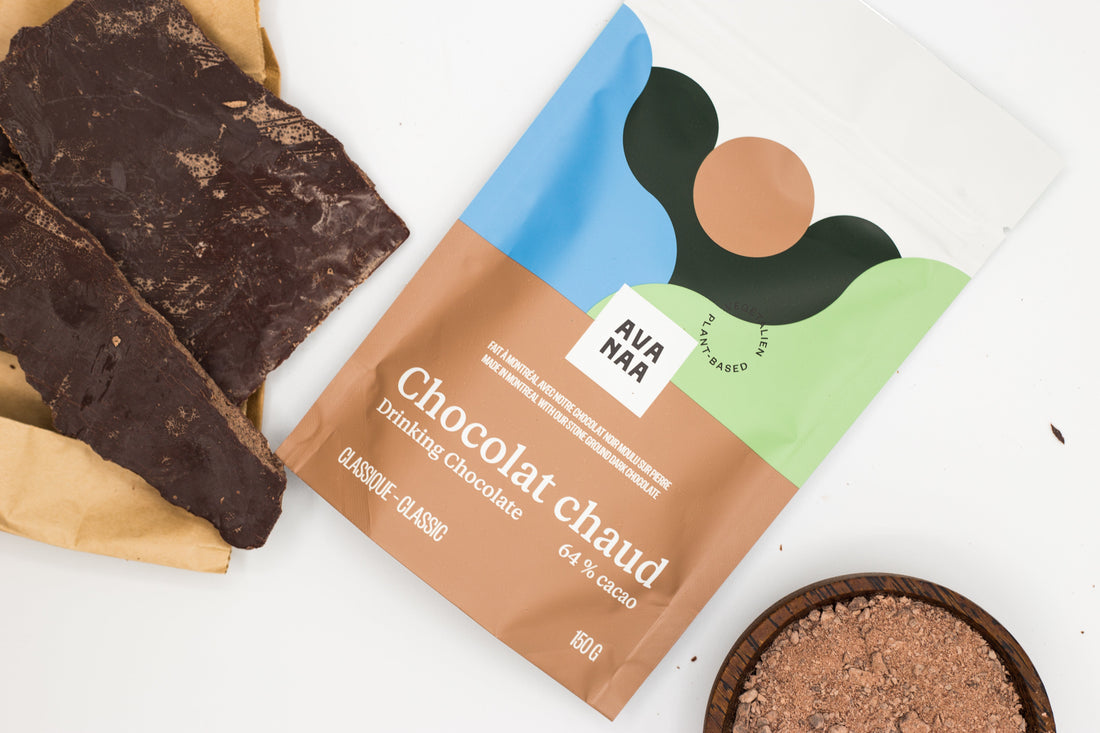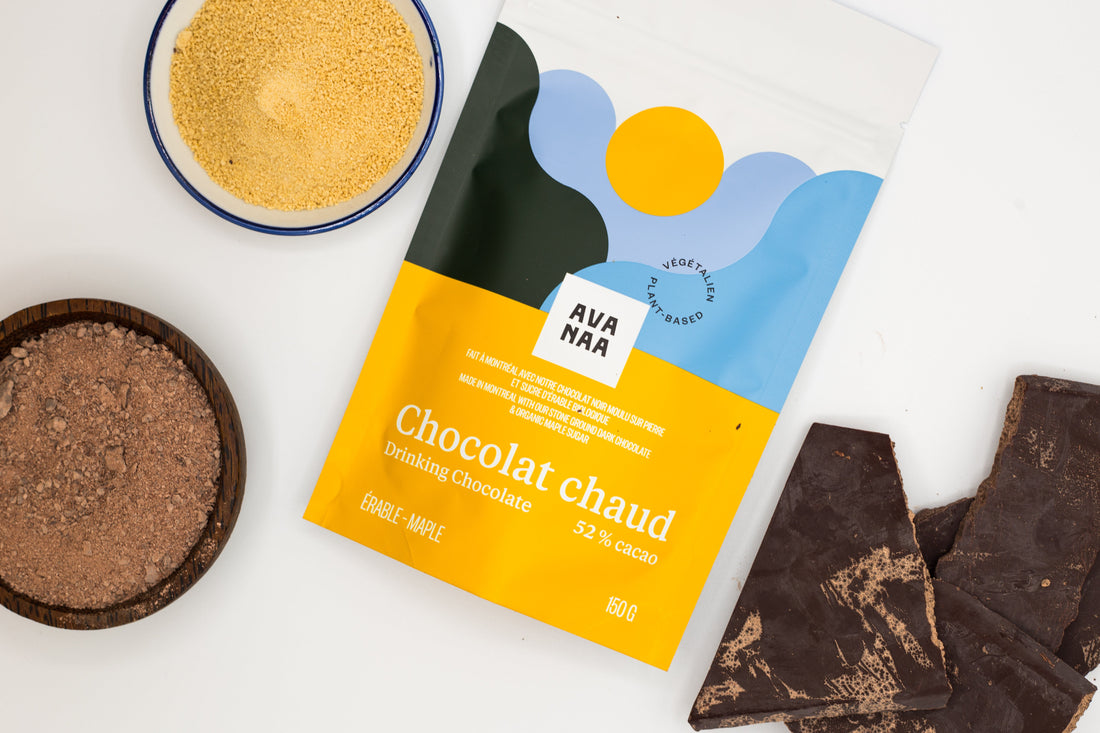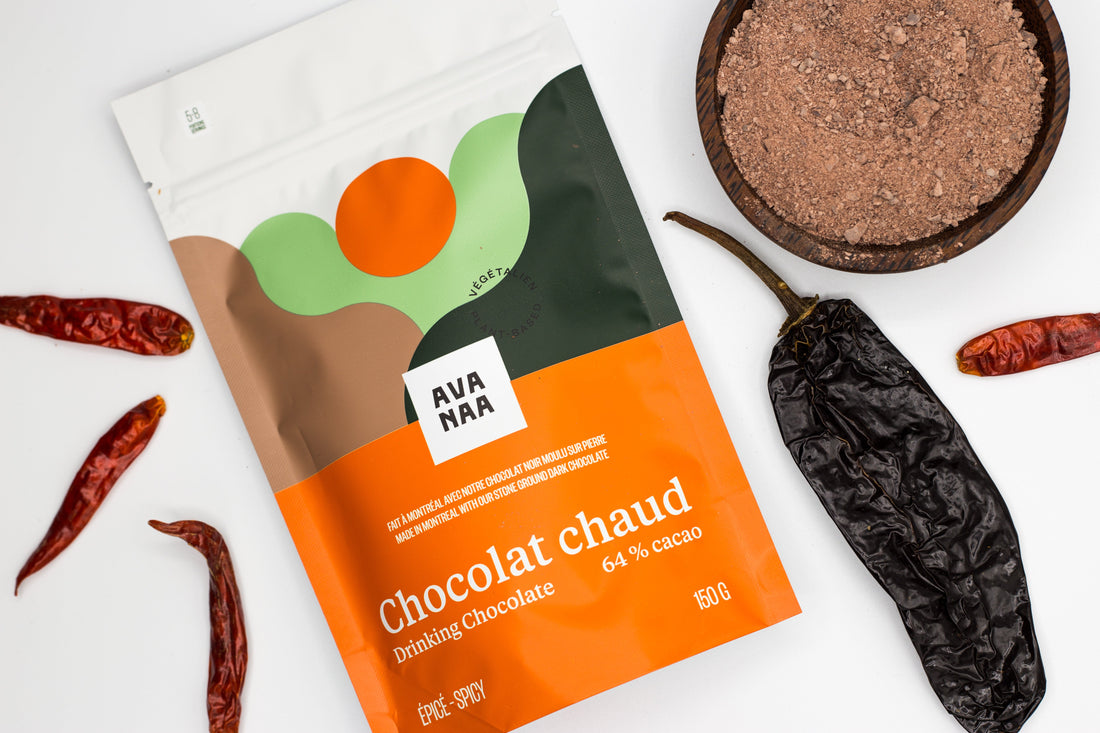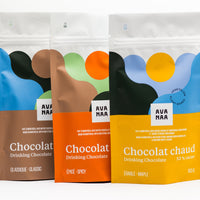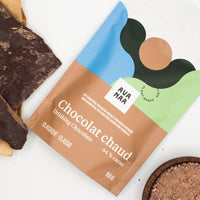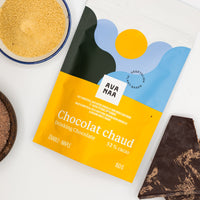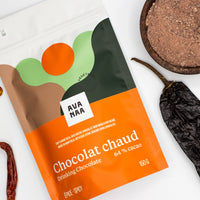 Hot chocolate -Trio Ultime (x3)
These hot chocolate mixes are the perfect antidote to the cold and dreary, or a great option for a gift.

Our mixes are made with our 100% locally ground chocolate. That's the way to make creamy, memorable hot chocolate... well, it takes quality ingredients to pull off that feat.

Each mix allows you to make homemade hot chocolate whenever you want, in less than two minutes. One bag will make 5 to 8 nice servings of hot chocolate.

Method of preparation

100ml oat milk or milk of your choice (team preference: barista-style oat milk).
50 ml hot water.
3 tbsp (30g) chocolate for an intense drink or 2 tbsp for a milder chocolate.
Step 1: Heat milk, water and chocolate together.
Step 2: Stir vigorously with a whisk, frother or closed jar until smooth and a nice foam appears on the surface.
Step 3: Sweeten to taste and enjoy.

*It's important to allow time for the chocolate to melt completely for a decadent result.

Ingredients : See relevant product sheets

Additional information: Made from scratch in Montreal | Weight: 3x150g

100% natural and vegan
Precious cocoas
We obviously seek to find the best cocoas in the world... but also to partner with farmers who fight to preserve the incredible biodiversity of the tropics.
From bean to tablet
Every cocoa bean that enters our factory is sorted by hand, roasted in micro-batches and ground under granite stones for days.
Our chocolate revolution
Ethical cocoas.
Local transformation.
Ecological approach.
Epic chocolates!