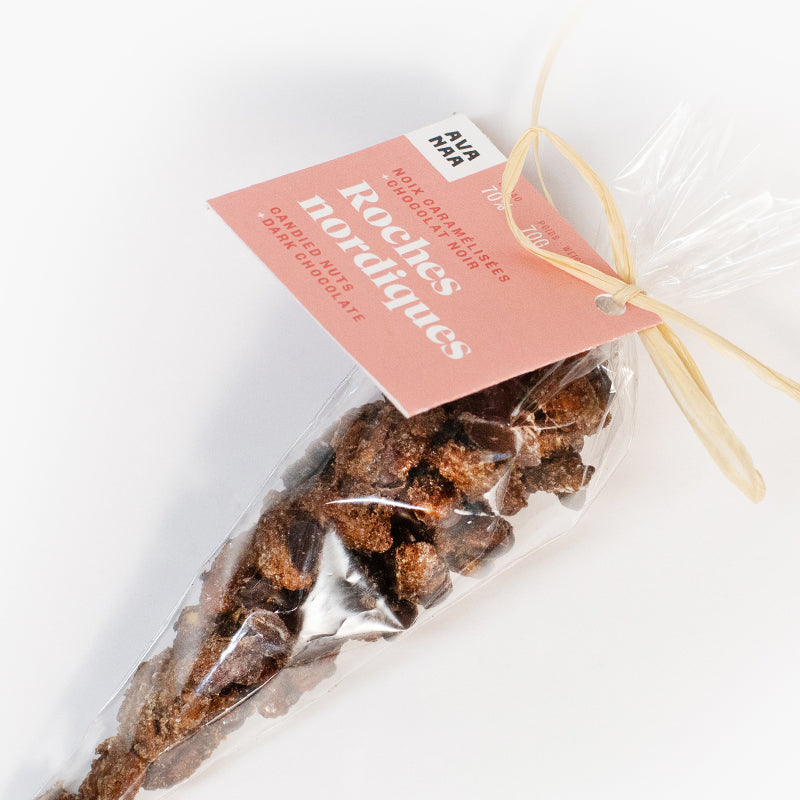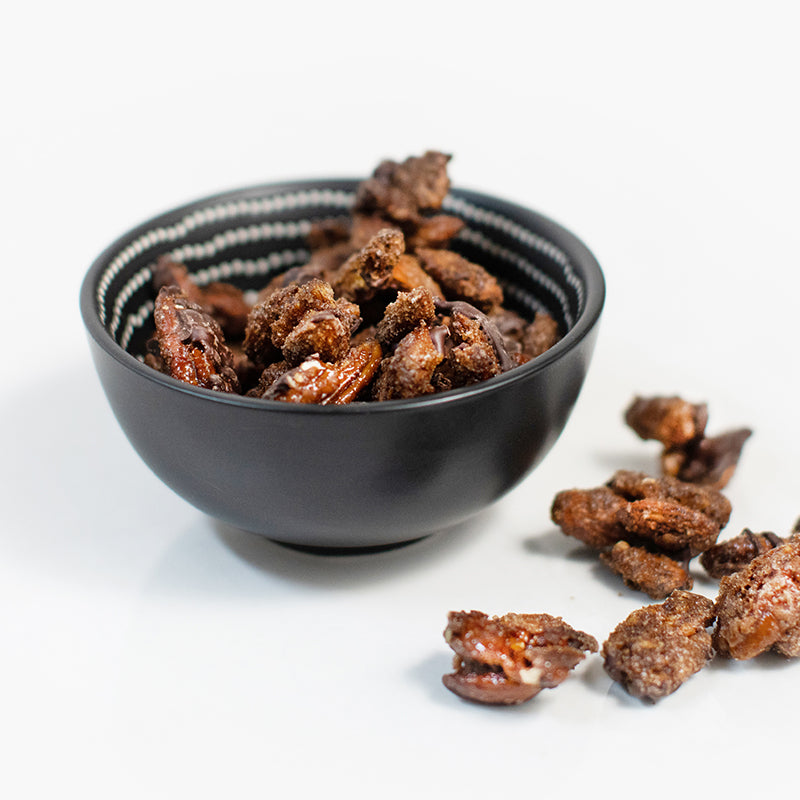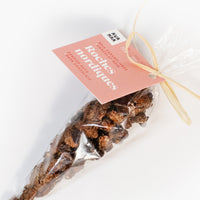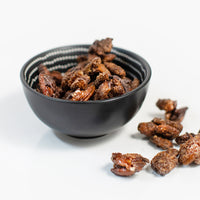 Nordic rocks = Caramelized almonds + pecans + dark chocolate
These are rocks that you'll want to mine without moderation! We dare you to only eat one. Enjoy the crunch of almonds and pecans, the flavors of cinnamon, maple and the spicy touch at the end to tickle your taste buds!
Proudly 100% plant based.
Allergens (could contain): Nuts (pecans), traces milk, sulphites, peanuts, gluten and sesame
Chocolate 70% (organic cocoa beans, organic cane sugar), almonds, pecans, organic cane sugar, brown sugar, maple syrup, ground cinnamon, chili pasilla, sea salt
Precious cocoas
We obviously seek to find the best cocoas in the world... but also to partner with farmers who fight to preserve the incredible biodiversity of the tropics.
From bean to tablet
Every cocoa bean that enters our factory is sorted by hand, roasted in micro-batches and ground under granite stones for days.
Our chocolate revolution
Ethical cocoas.
Local transformation.
Ecological approach.
Epic chocolates!