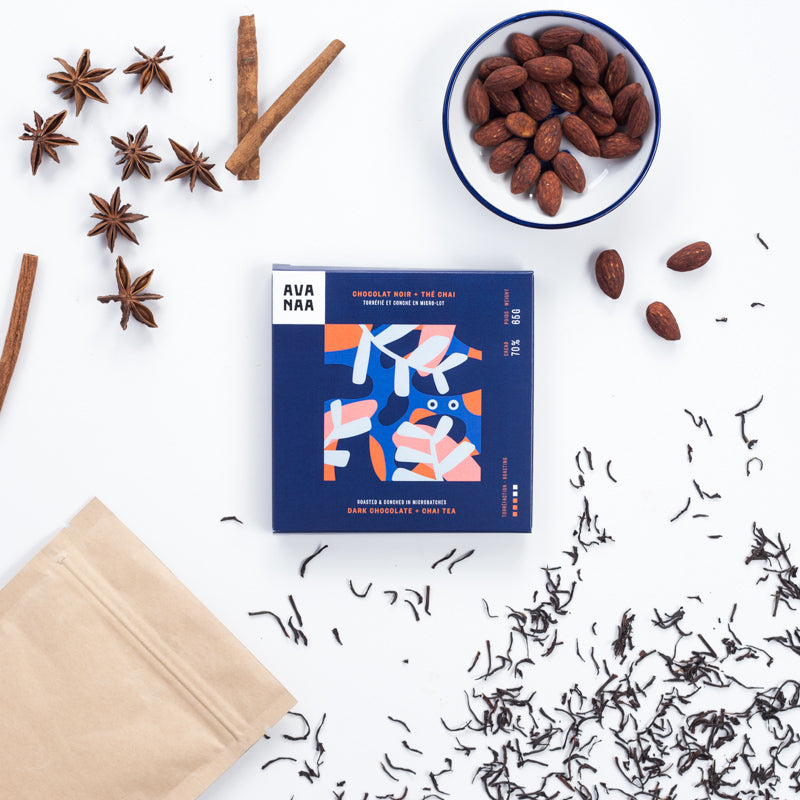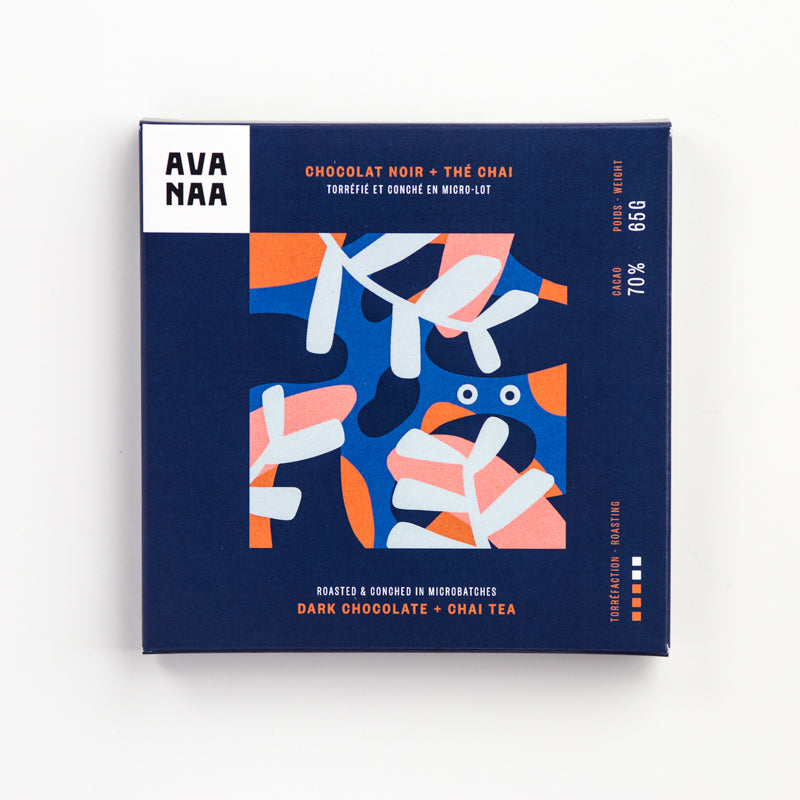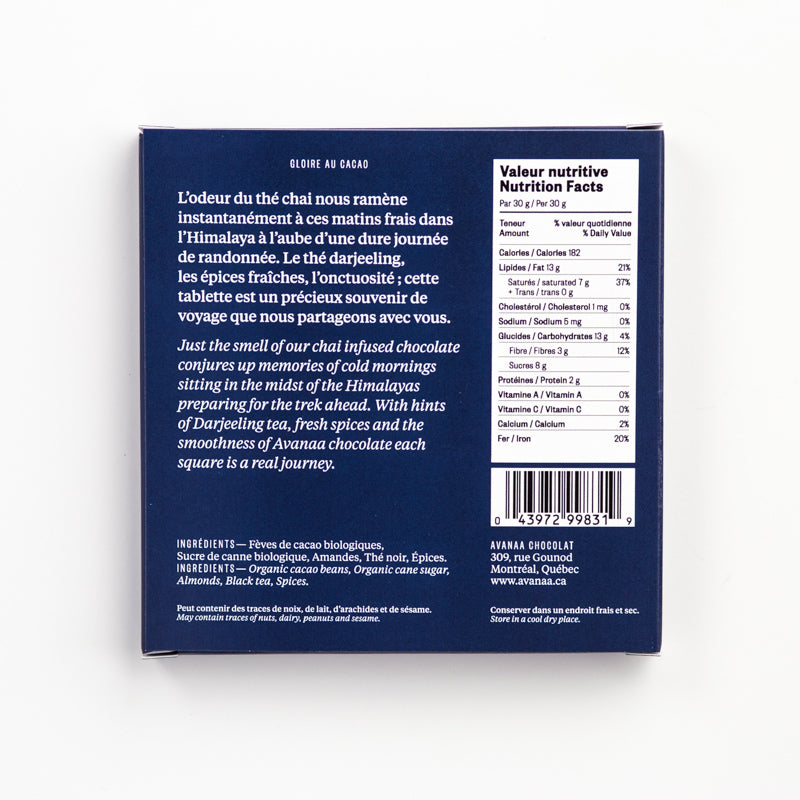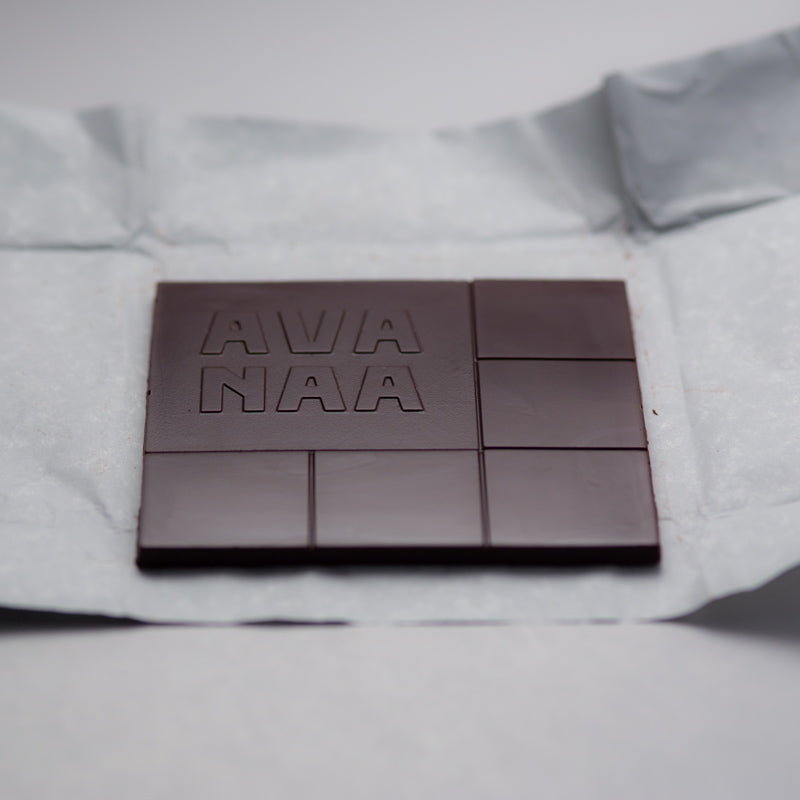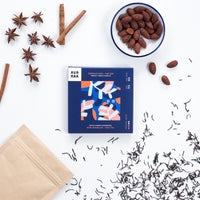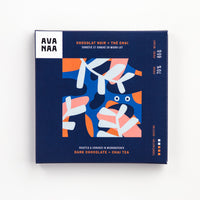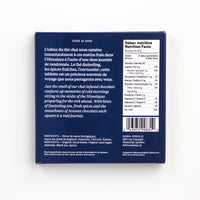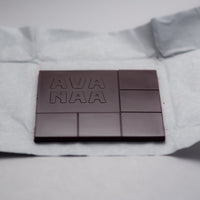 70% dark chocolate bar deeply infused with our house blend chai spices.
Just the smell of our chai infused chocolate conjures up memories of cold mornings sitting in the midst of the Himalayas preparing for the trek ahead. With hints of Darjeeling tea, fresh spices and the smoothness of Avanaa chocolate each square is a real journey.
Allergen: Nuts (Almonds)
Organic cacao, organic cane sugar, almonds, black tea, spices
Precious cocoas
We obviously seek to find the best cocoas in the world... but also to partner with farmers who fight to preserve the incredible biodiversity of the tropics.
From bean to tablet
Every cocoa bean that enters our factory is sorted by hand, roasted in micro-batches and ground under granite stones for days.
Our chocolate revolution
Ethical cocoas.
Local transformation.
Ecological approach.
Epic chocolates!