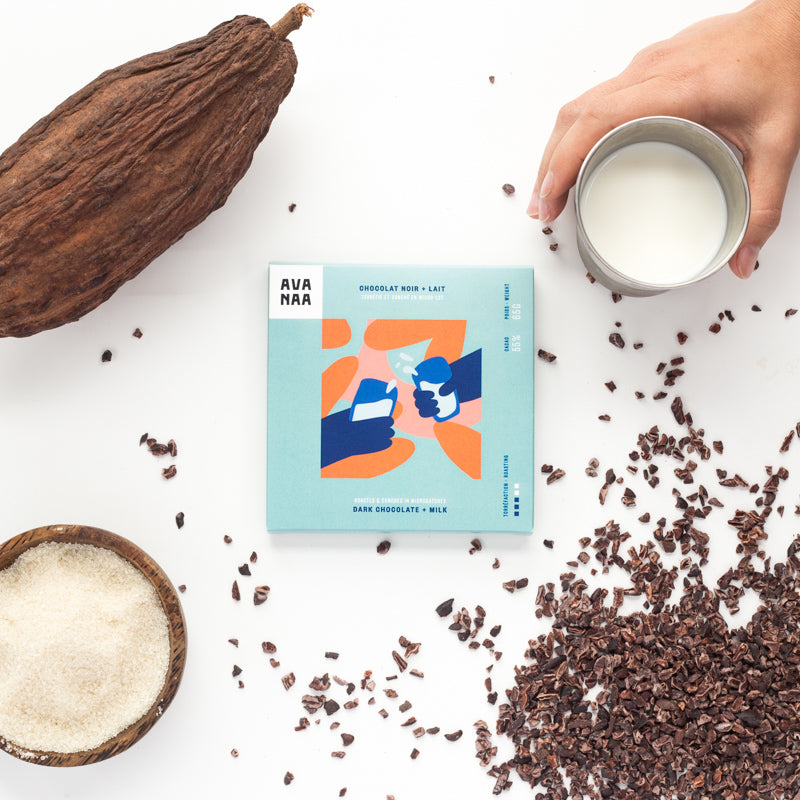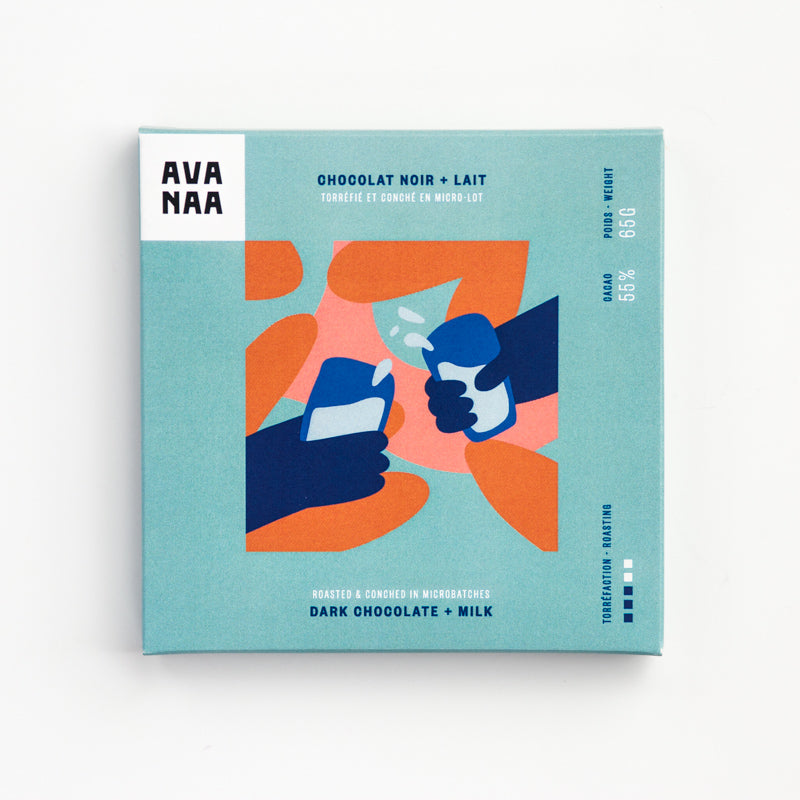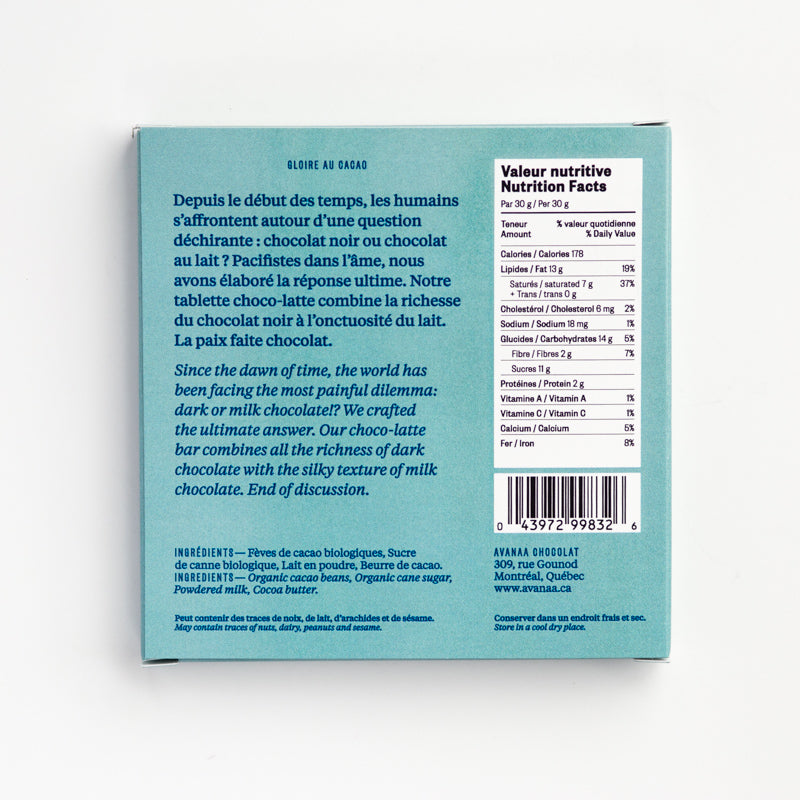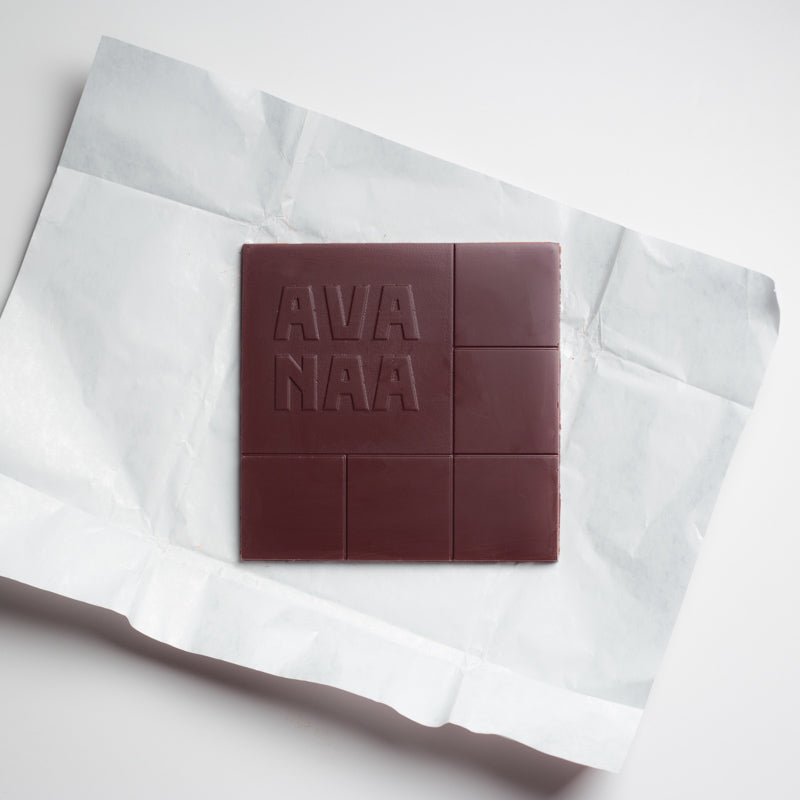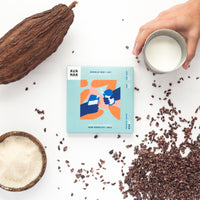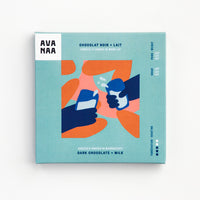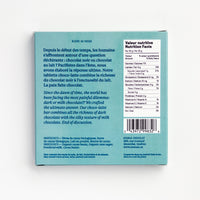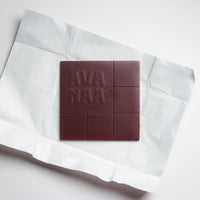 Dark milk chocolate bar with 55% cacao. Rich, creamy, yummy.
Since the dawn of time, the world has been facing the most painful dilemma: dark or milk chocolate!? We crafted the ultimate answer. Our choco-latte bar combines all the richness of dark chocolate with the silky texture of milk chocolate. End of discussion.
Organic cacao, organic cane sugar, milk powder, cacao butter
Precious cocoas
We obviously seek to find the best cocoas in the world... but also to partner with farmers who fight to preserve the incredible biodiversity of the tropics.
From bean to tablet
Every cocoa bean that enters our factory is sorted by hand, roasted in micro-batches and ground under granite stones for days.
Our chocolate revolution
Ethical cocoas.
Local transformation.
Ecological approach.
Epic chocolates!