Vanilla homemade marshmallows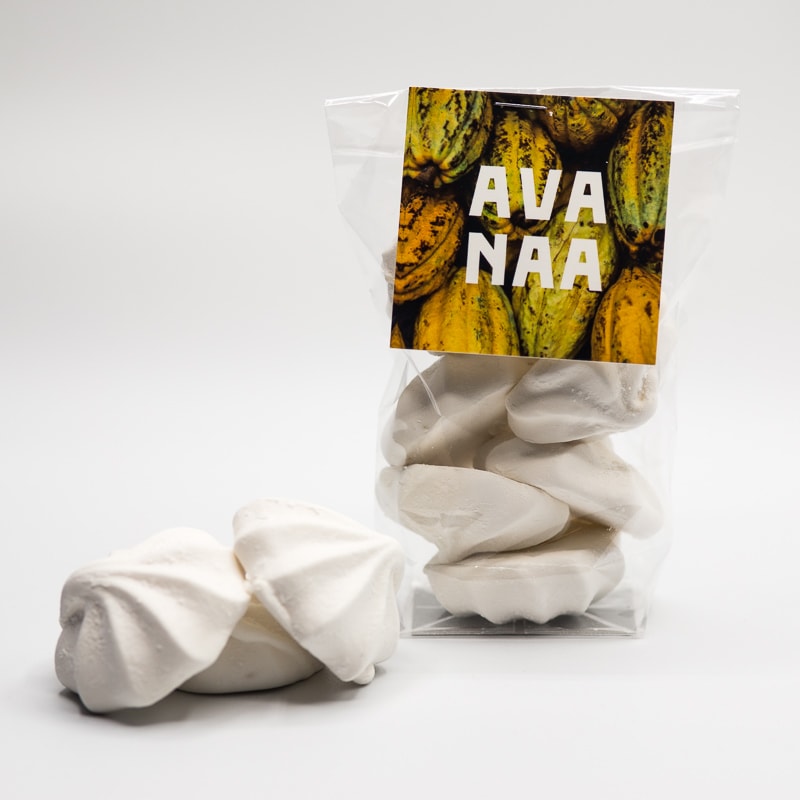 Vanilla homemade marshmallows
We offer handcrafted vanilla marshmallows made in our workshop in Villeray. Every bag contains 7 marshmallows.
Marshmallows add a unique touch to your hot beverages and hot chocolates. The homemade marshmallow melts in a hot drink which adds a creamy layer on top of your hot chocolate. Don't miss out on these treats.

Expiration: 2-3 weeks after shipping.

Organic cane sugar, corn syrup, water, gelatin, granulated sugar, honey, glucose syrup, natural vanilla extract, salt
Made from A to Z in Montreal | Quantity: 7 marshmallows/bag
Precious cocoas
We obviously seek to find the best cocoas in the world... but also to partner with farmers who fight to preserve the incredible biodiversity of the tropics.
From bean to tablet
Every cocoa bean that enters our factory is sorted by hand, roasted in micro-batches and ground under granite stones for days.
Our chocolate revolution
Ethical cocoas.
Local transformation.
Ecological approach.
Epic chocolates!